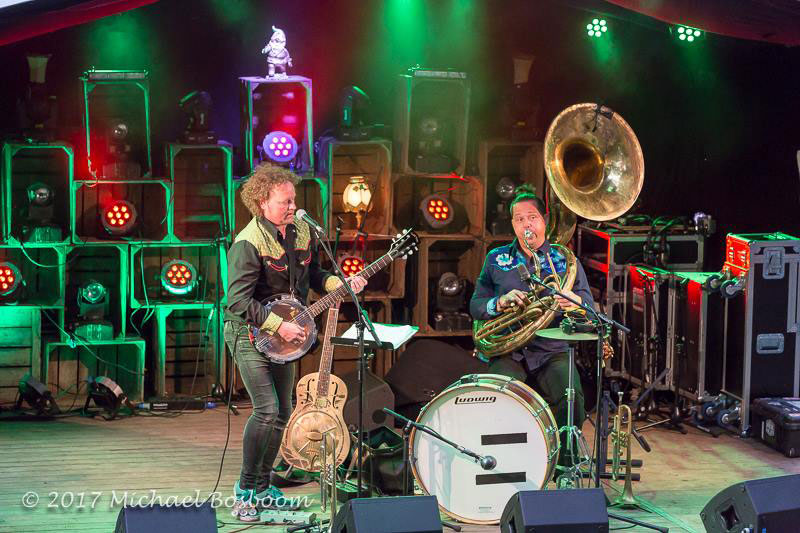 Verbraak | van Bijnen
I got to know multi-guy Jan van Bijnen (guitarist in Freek de Jonge's band) from our joint sessions with Point Quiet. Since 2016 we've played together as Verbraak/Van Bijnen. We're bursting with good ideas and enthusiasm. In two years' time we recorded two albums. Our debut 2nd Line City featured reinterpretations of songs from Tom Waits and Warren Zevon to Willie Nelson, and included one of our own songs. Our second album Endless Road consisted exclusively of our own material. On both of the albums we played everything ourselves (sousaphone, drums, trumpet, dobro, banjo etc.), Koert van den Bosch (Studio Donderslag, Roosendaal) was our producer.
Want to listen to some of our tunes? Spotify
More info? www.verbraakvanbijnen.nl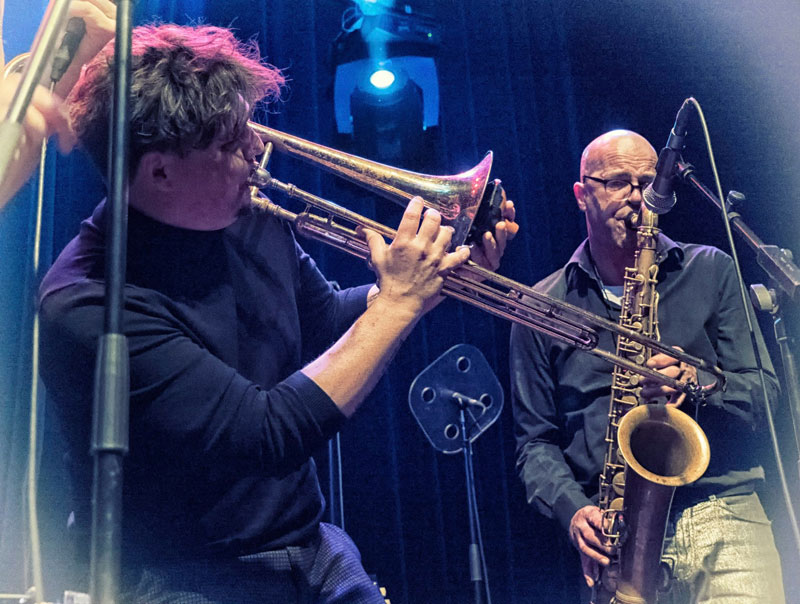 Ralph de Jongh band,
Ralph and I go way back. At the start of the new millennium we were already playing in a band together. After losing touch we ran into one another again in 2016 and ever since then I've been part of his 5-person backing band (on trumpet, trombone and percussion) and recorded tunes on three of his albums.
Who's Ralph?
Ralph must be one of the hardest-working songwriters of the Netherlands; there are few other musicians who have released 11 albums in the space of 4 years. For a long time, this charismatic blonde blues god toured with his hero and mentor, the late Dutch blues legend Harry Muskee.  After going solo, he released more than 20 albums.
Want to listen to some of our tunes? Spotify 
More info?  ralphdejongh.com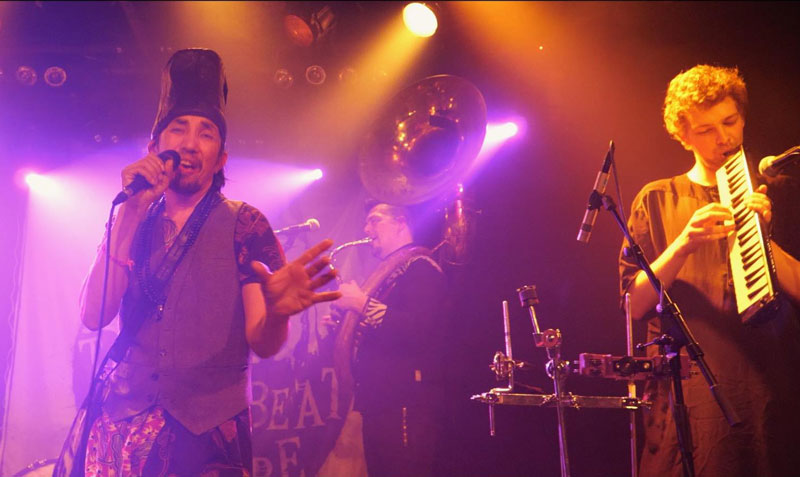 The Streetbeat Empire
A demonic barrel organ that's crashed headlong into an old New Orleans jazz club. The Streetbeat Empire gets everybody moving. With their razor-sharp acoustic sound, they'll take you on a journey! With voodoo-vocalist Alex Siegers as band leader and drums, sousaphone, guitar, percussion, melodica and saxophone, their empiric sound was born in the vaulted cellars of Utrecht. I play the saxophone and do some (backing) vocals.
More info? www.streetbeatempire.com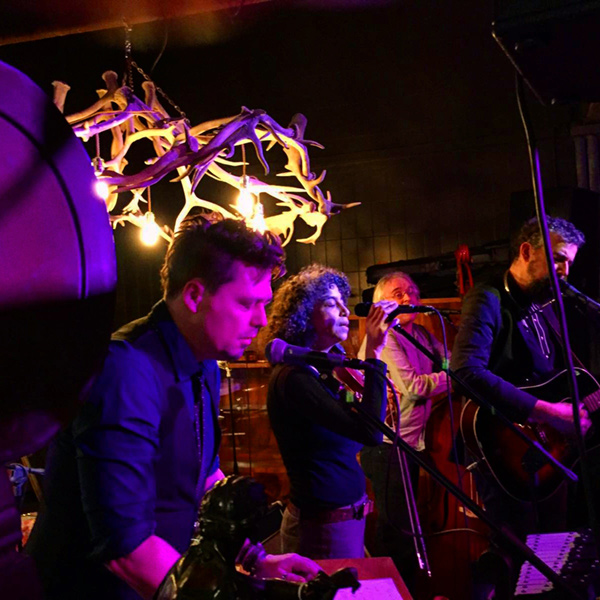 Point Quiet,
Dark Americana sprouting from the mind of singer/songwriter Pascal Hallibert. Since the release of the 2nd album Ways and Needs of a Night-Horse, Point Quiet has become a popular live band. I'm there to back them up on trumpet, trombone, horn, keyboards, accordion, percussion and even some backing vocals.
The repertoire? Country Noir. Moving little gems of songs, layered compositions and a few raw in-your-face anthems about loss, hope, love and trust.
Want to listen to some of our tunes? Spotify
More info?  www.pointquiet.com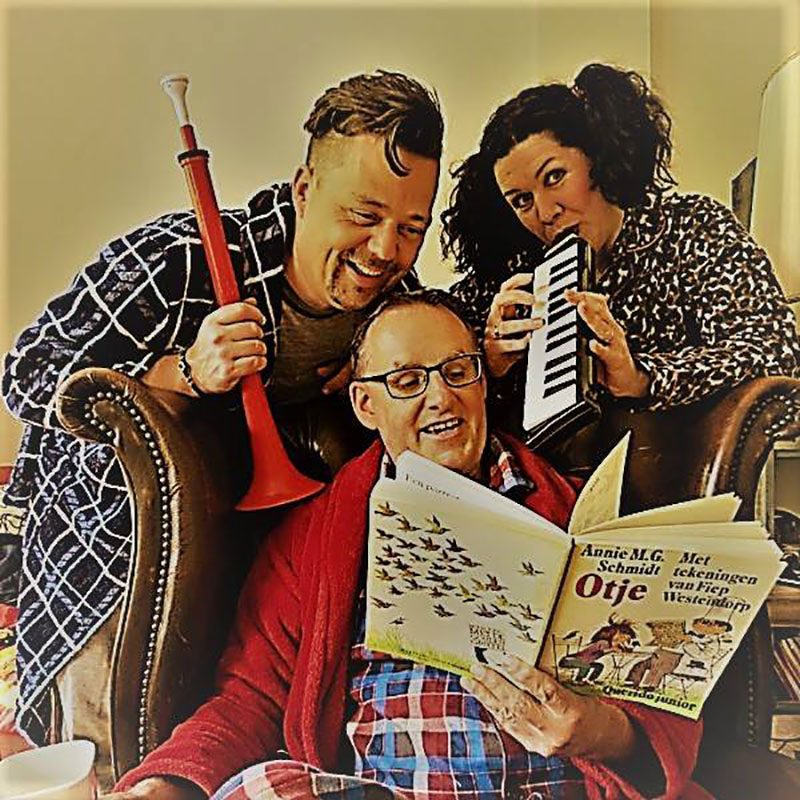 Flits!,
Together with Martine van de kar and Hans Hest we have established a very nice musical theater company FLITS in 2013 with which we play children's performances in the Netherlands and Belgium and now also a project for the elderly participation project "de oude doos".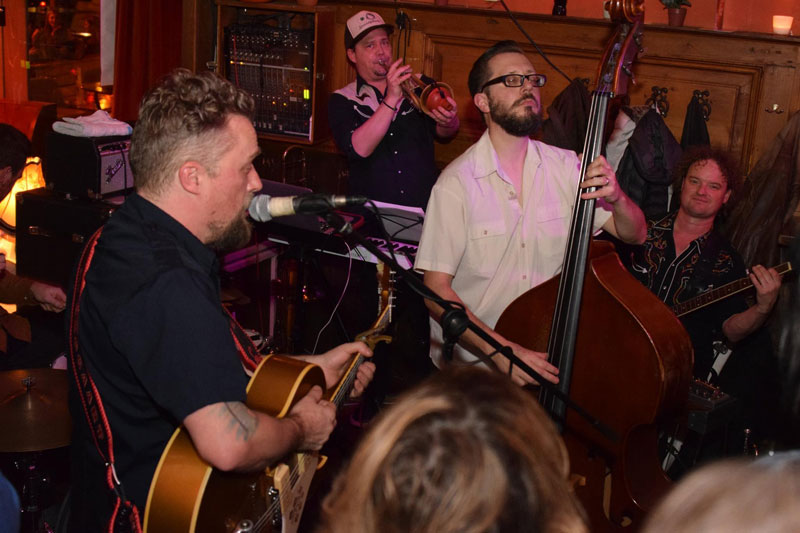 André van den Boogaart en de Tornados,
Songwriter André van den Boogaart can only work in one way, straight from the heart. No semi-intellectual poetic dribble, but raw lyrics carved from real life. Everything is in Dutch, the language in which he can most poignantly convey the dynamics of his vibrant life. These stories make themselves at home on a strong foundation of blues, rock and country and with the help of his band the Tornadoes, this sound explodes into the great wide open. Even though Van den Boogaart sings in his native tongue, these multi-instrumentalists on trumpet, sousaphone, piano, mandolin, pedal steel and accordion give the listener the feeling of being in New Orleans.
Want to listen to some of our tunes? Spotify
More info? andrevandenboogaart.com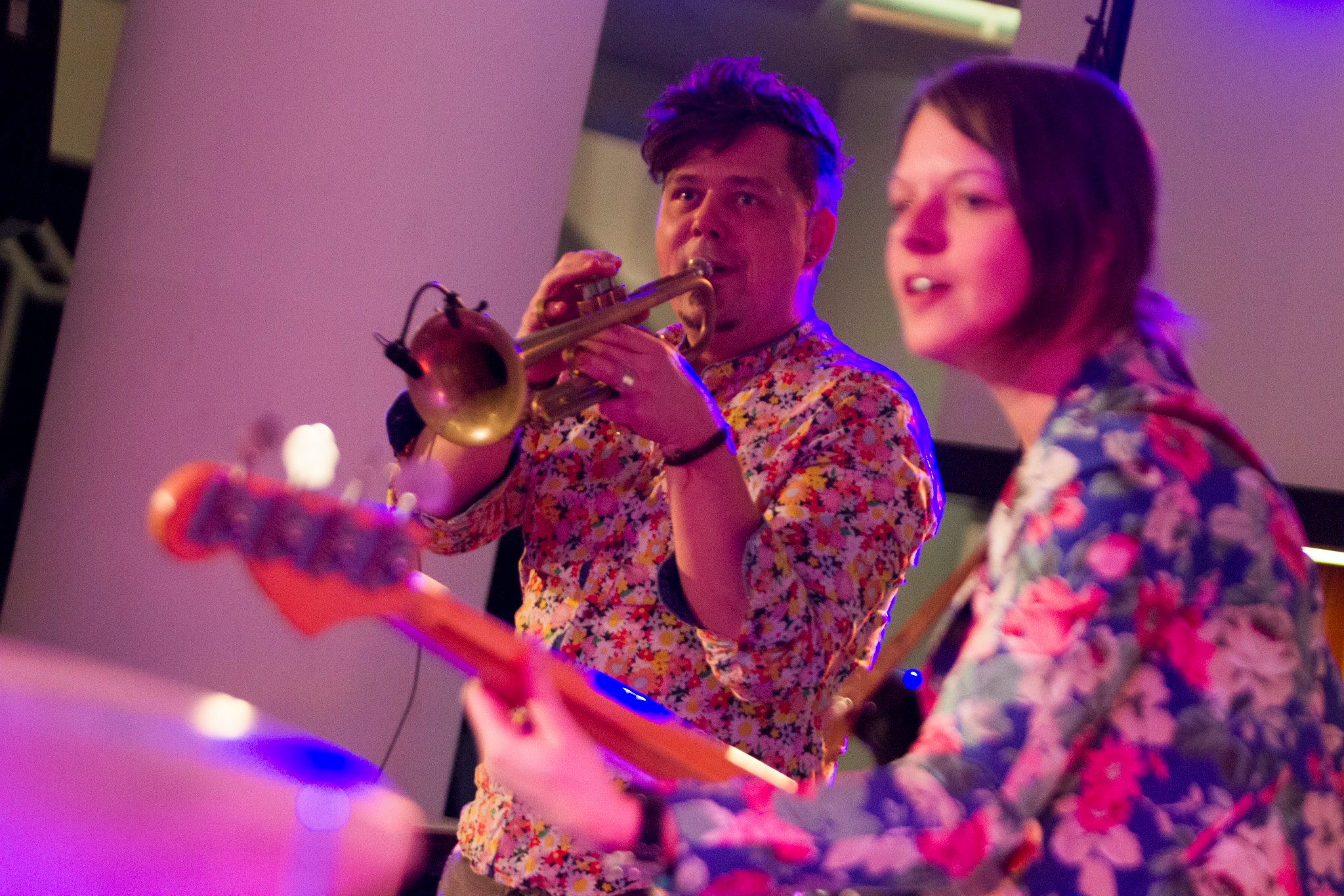 TrumBass,
Together with base player Sanne Verbogt I form the duo TrumBass. A duo in which we put our own songs in a minimal chamber in a "chamber music" style with all music styles flying around. TrumBass is ideal for a living room concert, an art exhibition or small reception. A special combination of bass guitar and trumpet with cheerful free light-footed melodies.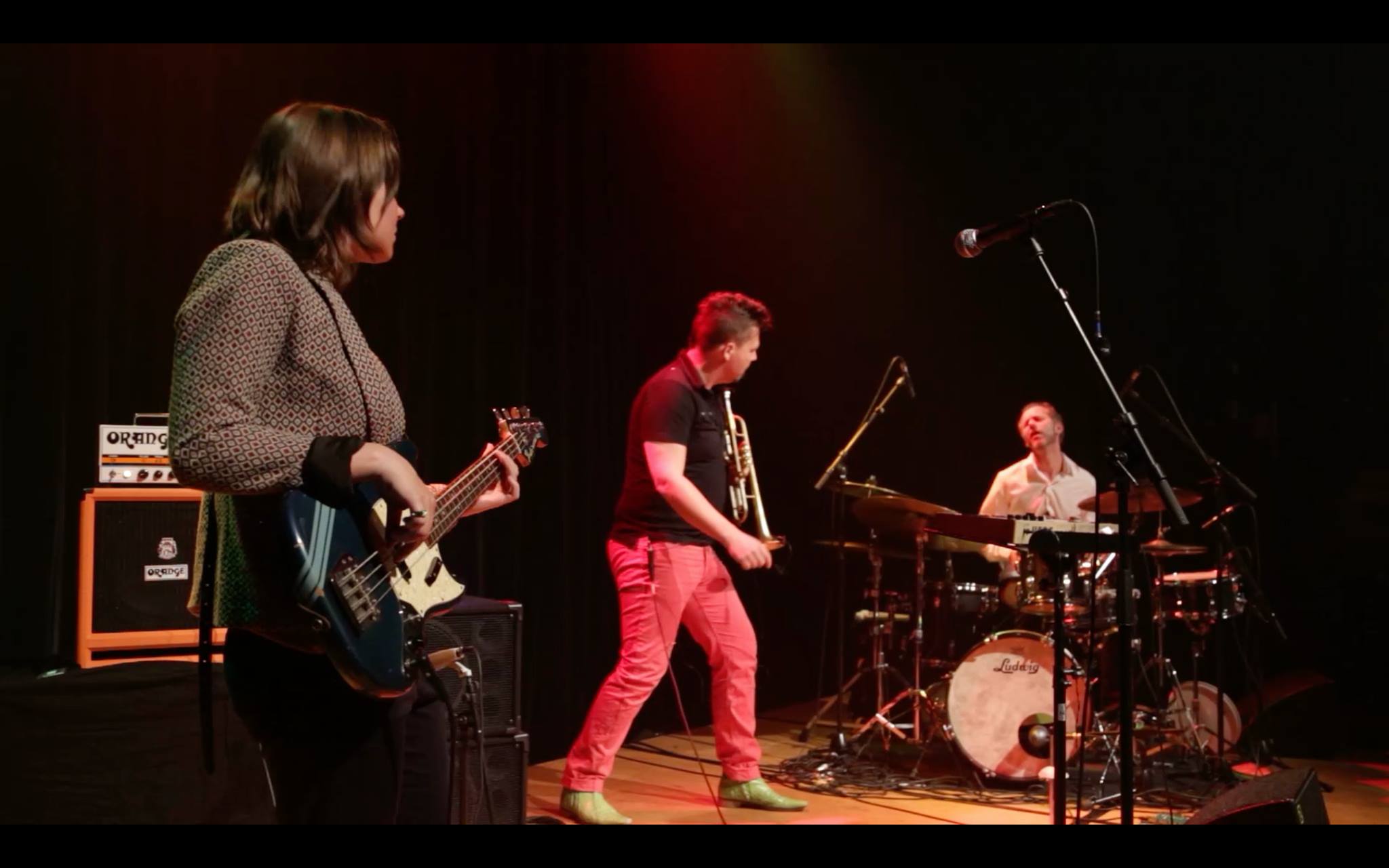 Sesgado,
Sesgado? A Spanish word for slanted or crooked. It's also the name of a trio consisting of Sanne Verbogt on bass, Freek Kroon on drums and myself on pretty much everything else. Sesgado plays groovy compositions with complex rhythmic structures and thumping beats. Contemporary and timeless at the same time. We are inspired and influenced by many cultures and genres from around the world.  Stopping and thinking about this during a Sesgado gig? I wouldn't recommend it.
More info? www.sesgado.com
Want to book me?
OR CALL: +31(0)6 22 40 27 73